Meet Our Team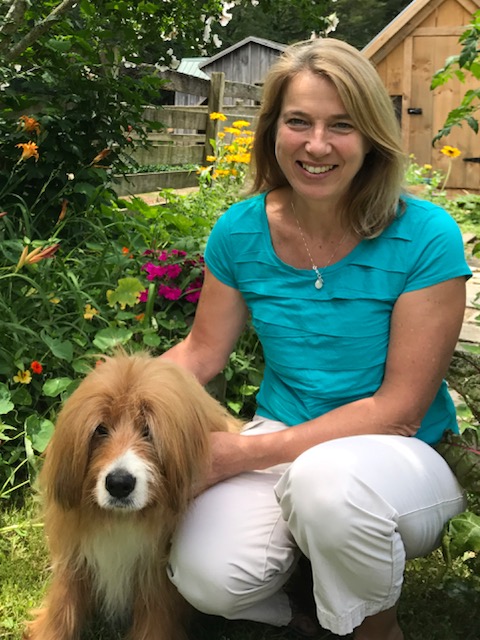 Dr. Julie Atwood Berman
Dr. Julie Atwood Berman is a native of Long Island, and grew up on the south shore with three brothers and many pets including dogs, cats, and horses. She graduated from Princeton University with a degree in biology, and earned her DVM with honors from Tufts Veterinary School in 1991. She has practiced small animal medicine in Connecticut ever since. She worked with Dr West for several years at another local practice before taking the plunge into business ownership in 2006.
"Dr. Berman is the best. Wish there were more vets who cared as much as she does. My family and I appreciate her more than she will ever know."
Dr. Berman has 2 grown children; her daughter Emily has graduated from Tufts Cummings Veterinary School and she is pursuing a career in equine medicine. Her son Nathaniel is a college student studying mechanical engineering and is a licensed pilot. Dr. Berman lives on a small farm in Deep River with her husband Dave, who is semi-retired but stays busy taking care of all the animals. Together they have 3 rescue dogs, 2 horses, an adorable mini donkey, a flock of chickens, and a cat. In her spare time Dr Berman enjoys horseback riding, tending to her huge vegetable garden, traveling, and learning to play the cello. She is a member of the Community Music School String Ensemble. She also serves on the board of directors of the New Haven County Veterinary Medical Association. Dr. Mary Smith
DVM
Dr. Smith joined the team at Shoreline Animal Hospital in 2022. She is passionate about preventive medicine and working on ensuring that pets and owners receive the best care. She has worked in general practice, emergency, and high quality, high volume spay-neuter clinics. Dr. Smith graduated summa cum laude from Kansas State University and completed her veterinary doctoral degree at Colorado State University in 2017. She is a board-certified diplomate of the American College of Veterinary Preventive Medicine.

Dr. Smith enjoys living on the Connecticut shoreline. When not at the clinic, she spends much of her time outdoors, either in the woods or on the water with her husband and dogs. Her hobbies include trail running, home improvement projects, paddle sports, and pottery.
Alicja
Alicja (Ala) has worked in the veterinary field for almost 40 years in both emergency and day practice settings. She has been employed at Shoreline Animal Hospital for over 20 years and currently enjoys a rewarding full time position as a veterinary technician. Ala is passionate about the feline patient and has special interest in the geriatric cat and the complex world of feline behavior. She always strives to give the utmost care and compassion to each patient as if it were her own.

Outside of work Ala enjoys spending time outdoors gardening, bicycling, and going for walks. She shares her home with her wonderful husband Don and plays "Kitty Mom" to her four cats: Little Man, Maxwell, Bug, and Boo-Boo.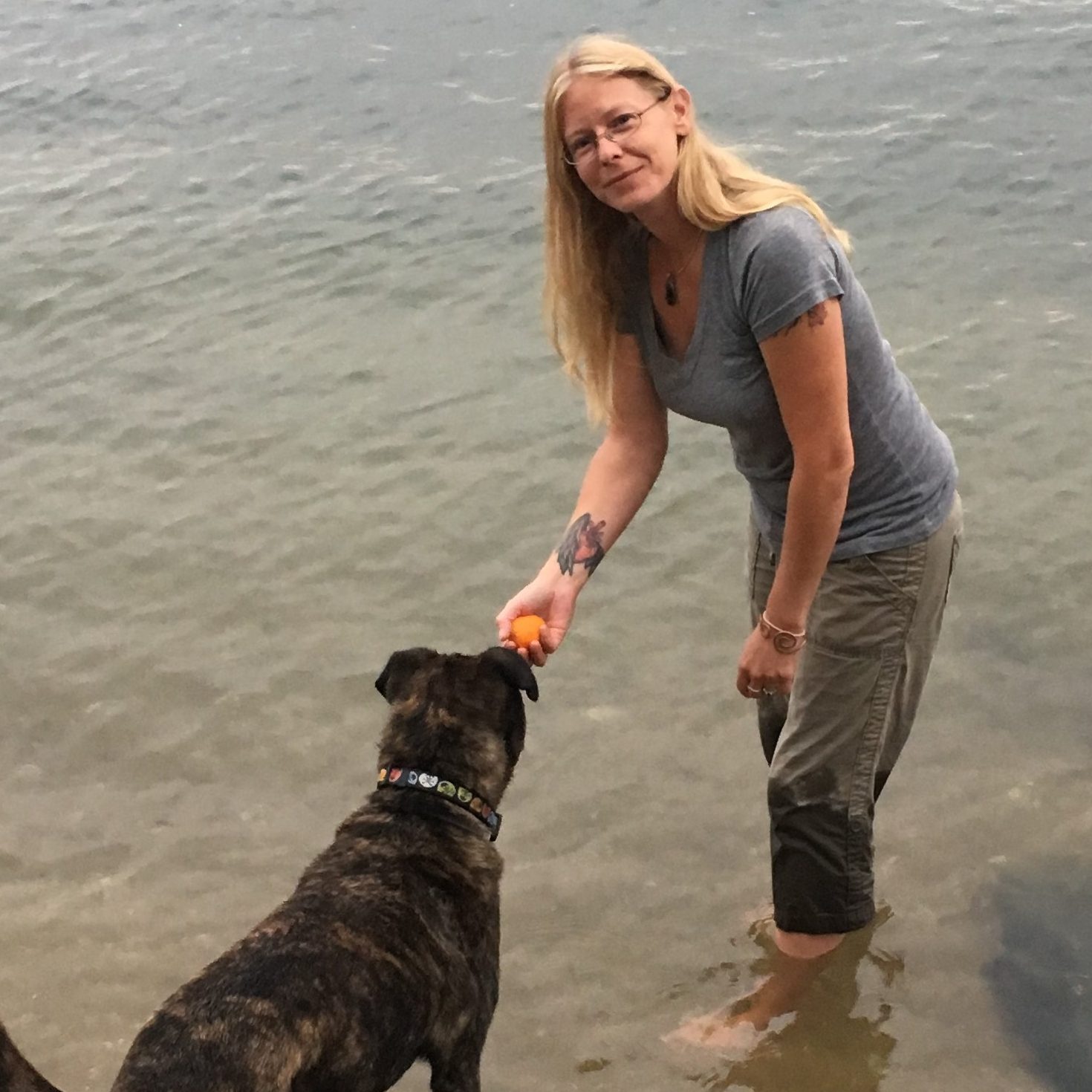 Christie
Christie has worked in the veterinary field since 1998, and she has been a team member at Shoreline Animal Hospital since 2003! She became certified as a Veterinary Technician in 2007. She has a dog named Fozzi, and a cat named Pakora. She recently started her own business handcrafting wire sculptures and jewelry, and in her spare time helps run a non-profit organization to benefit Veterans.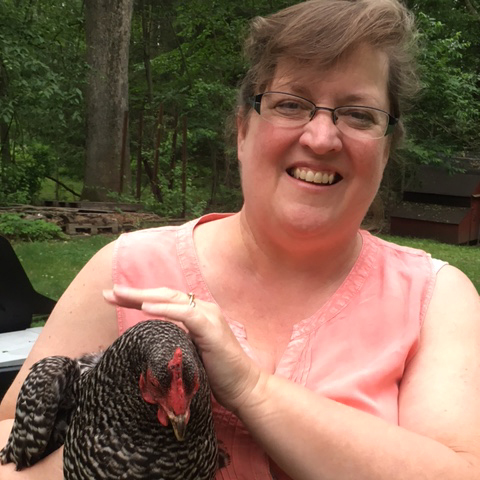 Robin
Robin has worked at SAH since 2005. She currently works as a receptionist as well as doing accounting and office work. Robin grew up with a variety of animals including horses, cats, dogs, and chickens. She has a passion for helping both people and animals, and has worked in the veterinary field for almost 20 years. She resides in Higganum with her husband and her 6 chickens. She has 2 adult children, 2 granddaughters and 1 grandson.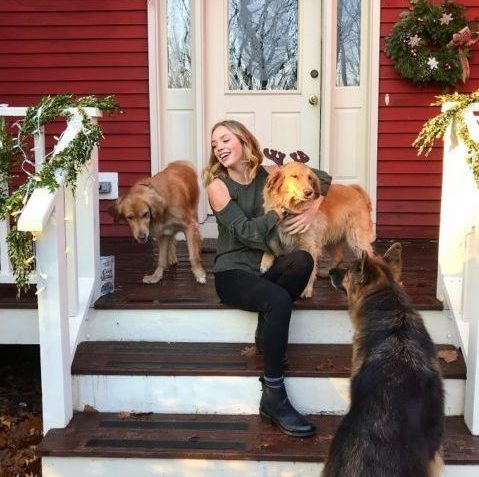 Blair
Blair joined the SAH family in 2019. She graduated from Mount Ida College with an associates degree in veterinary technology in 2018 and was later certified by the Connecticut Veterinary Technician Association (CTVTA). Blair grew up in Haddam with a variety of animals including dogs, Guinea pigs, geckos, and chickens. Blair has always had a passion for animals and nature. Spending her free time hiking, running, swimming, biking, on trail rides, or spending time with friends and family. She currently has a flock of hens, a black lab named Aubrey and German Shepherd Dog named Mack.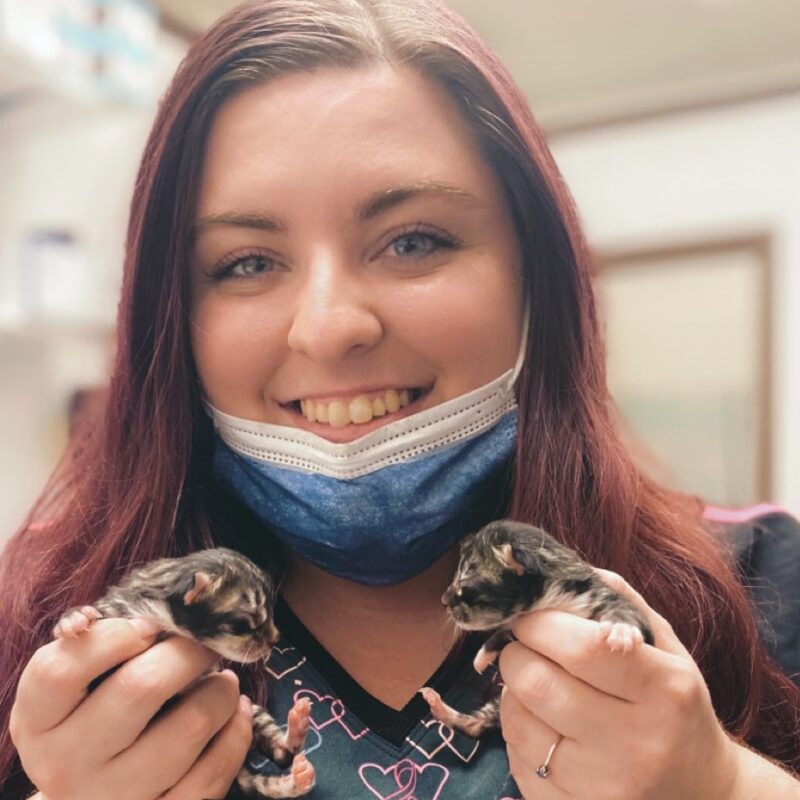 Jessica
Jessica joined the SAH family in 2021. She has always had a passion for animals and knew early on that her dream was to work with them. Jessica started in the veterinary field in 2013 and fell in love with helping pets and their families. As a longtime Clinton resident, she takes pride in helping her community and making a difference in the lives of the patients and clients. In her spare time, she enjoys hiking, camping, fishing, and reading. She can often be found cuddled up with her cat, Lenny, or spending time with family and friends.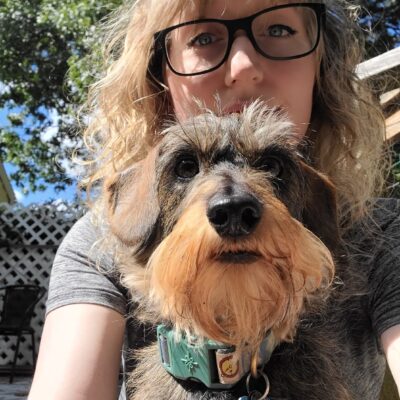 Lizz
Lizz Joined the SAH family in July of 2021. She has been in animal care for nearly 20 years. She has done everything from dog bathing to doggy daycare. When not at the hospital helping take care of patients, Lizz is out and about pet sitting and dog walking. She loves hiking and photography in her spare time. She also has a huge passion for ornithology. Lizz lives with her 3 cats Riven, Buddy, and Loki, as well as her dachshunds Brandy and Olive and her turtle Wade.